trimmer, trimmer for men, grooming kit, mens trimmer, best trimmer
Misfit T200
Mi Cordless beard trimmer 1C
Philips BT 3211
Braun MGK3221 All-in-one Trimmer
Imagine..
You are in the middle of a grooming session and need to leave your home within the next hour! While you are almost done with trimming one side beard on your face and the moment you are about to begin grooming the other side.. Bam.. your trimmer just simply stops working!

Why?
It just ran out of battery!
Sounds scary, right?

Well, if you want to avoid such a nightmare then it is advisable that you choose a trimmer that comes with a great battery life. Some of you might say that you can also go for corded trimmers to avoid such situations. But what happens in the case of a power cut?

Point is that you should keep the battery specifications in mind toobefore committing to a trimmer for your everyday grooming needs.

Below are some of the best trimmers for men that come with a great battery life. Have a look: 
boAt Misfit T200
The perfect trimmer for the modern man! Create a new look everyday with ease, as this hair trimmer comes loaded with all the functions that you could ever ask or need! Ergonomically designed, this means that the trimmer is lightweight and offers a good grip. You can hold it easily and move around your hand for flawless grooming. It offers a trimming range of 0.5mm to 12mm. The 6-in-1 grooming kit takes care of all your trimming needs!

The titanium blades are strong and skin-friendly. They glide smoothly against the contour of your skin and offer precision and neat cuts. They ensure that your trimming experience is absolutely hurt-free and
hassle-free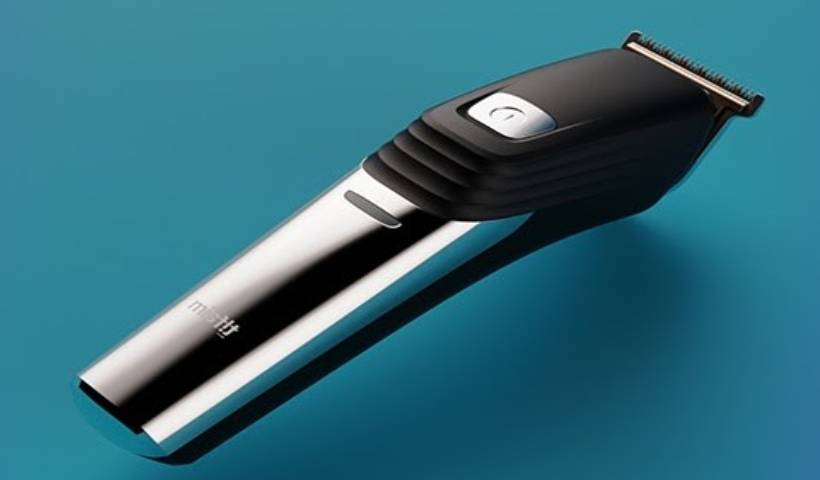 With this by your side, you can say goodbye to your charging worries as it provides a runtime of up to 120 min in a single full charge. And it does not even take forever to charge. Just a 60 min quick charge and you are all set to groom.

Mi Cordless beard trimmer 1C
Sophisticated design and powerful features, this trimmer for men has it all! The build is sturdy and easy to hold. It comes with 2 combs that offer a trimming range between 0.5mm and 20mm. This means that you can style up your beard and even tend to some hard-to-reach areas as well.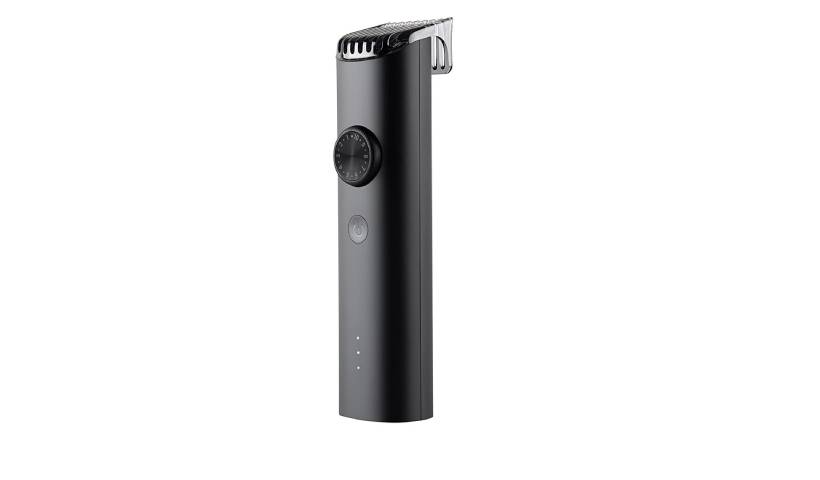 The blades offer precision cutting with 6000 oscillations per min and ensure that you get your desired look with minimum effort! You can carry it easily as it comes with a travel pouch and the travel lock function that keeps the trimmer from switching on unintentionally.
The whole body is hydro-resistant which means that you can clean it easily by simply placing it under a running tap. The body is IPX7
It offers a runtime of nearly 2H and takes nearly 90 mins to get fully charged. It even supports a LED battery indicator that keeps you informed on the status of the battery. But if you are ever in a hurry and need some quick fix, then just plug it in for 10 min and you will get 5 min of runtime!
Also Read: Lost AirPods? This Update Finally Makes The Search Easier.
Braun MGK3221 All-in-one Trimmer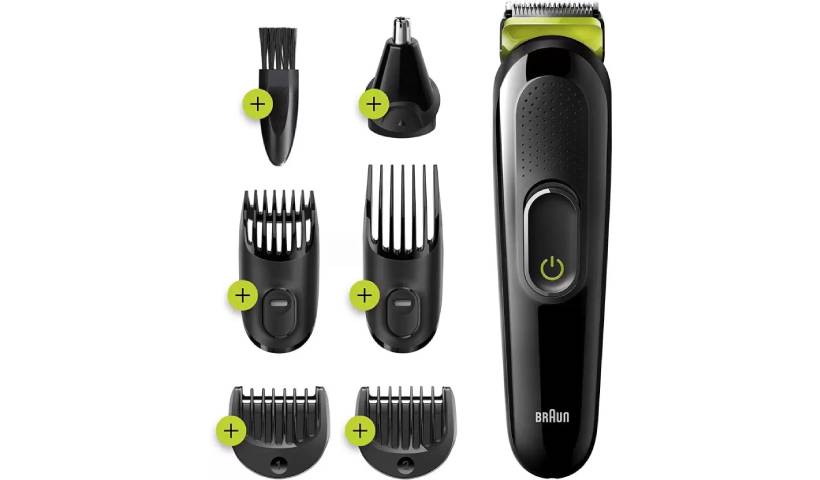 This all-in-one wet and dry trimmer takes care of all your grooming needs! Be it facial hair or body hair, you can attend to all as this trimmer comes with various attachments.
It offers a versatile trimming range which allows you to easily style your beard, trim your nasal or ear hair or even clip your hair. The lifetime sharp blades cut through long and small hair with ease and do not harm your skin with pulling or tugging. The blades glide smoothly against the contour of your face and body.
It takes nearly 10H to charge completely and offers a runtime of 50 mins.
It supports a german design which makes it easy to hold and use. It is an ultimate grooming kit for men!
Philips BT 3211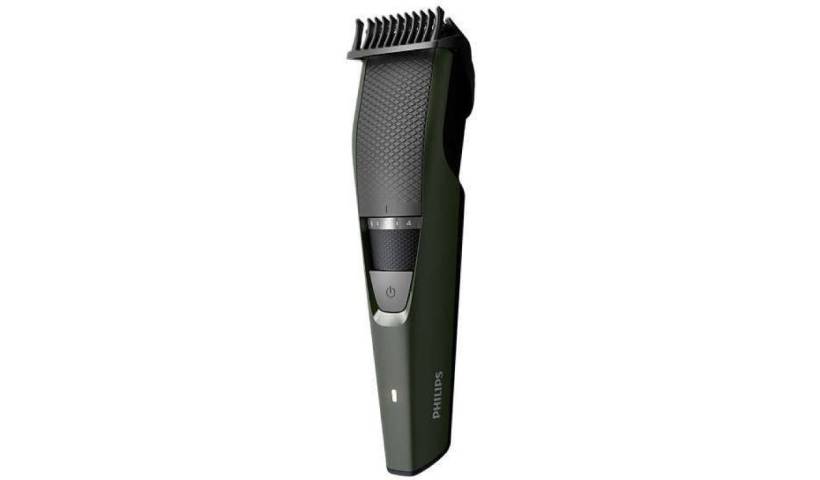 Get effortless trimming every time as this mens trimmer is equipped with all the right features! It is easy to hold and easy to use. You can even clean it easily by putting the device and the detachable head under running water. The steel blades give you a perfect yet protective trim as they do not harm your skin. They support a rounded tip that does not tug against the skin. The blades even brush against one another, self-sharpening themselves so that they remain as sharp as day 1.
It supports an innovative Lift & Trim system that captures more low-lying hair for efficient trimming. This means lesser time and effort spent on trimming. The DuraPower technology lowers the friction on the blades and protects the motor from being overloaded. This further helps in enhancing the lifetime of your trimmer!
You can charge your trimmer for 1.5H and get up to 60 mins of cordless usage. The battery indicator lets you know about the status of the battery.This way you can charge your trimmer in time before it gets completely drained out.We hope that this list of best trimmers was helpful and you have found the one that matches your requirement!